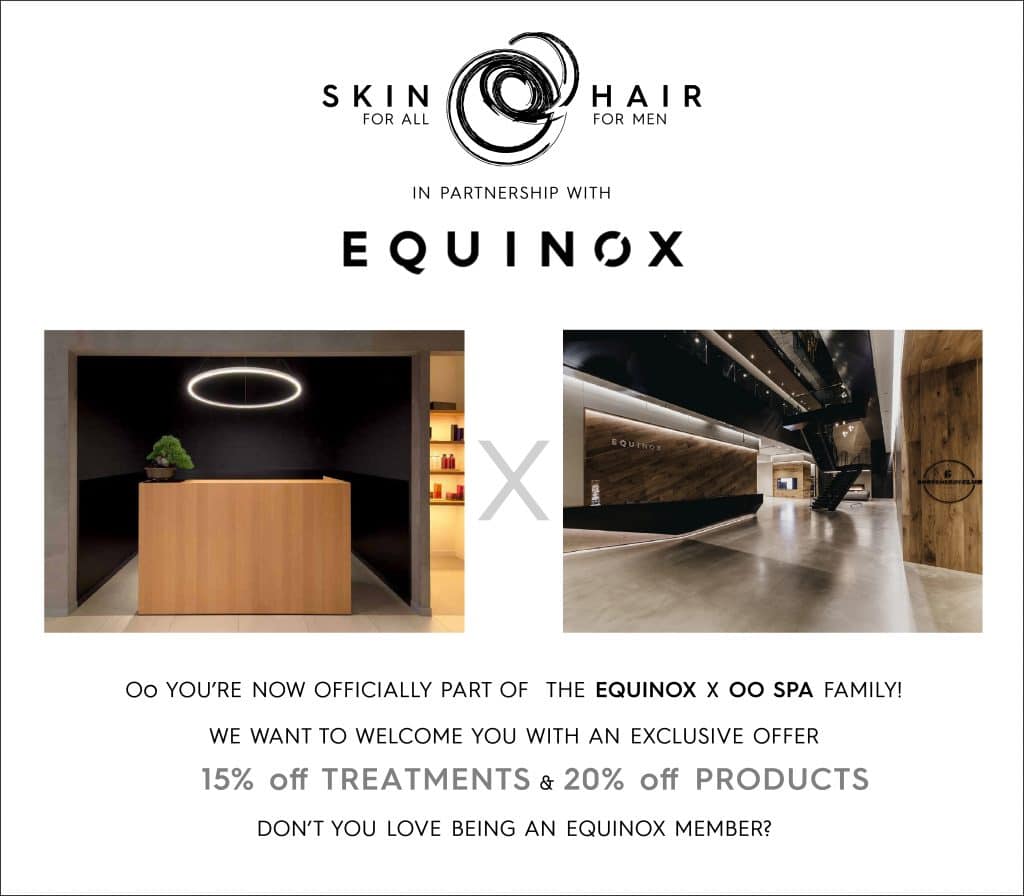 COMMITMENT
We understand that dedicating yourself to fitness includes maintaining a healthy lifestyle. Not only does that mean the right nutrition for you, but also natural products to maintain fresh radiant skin. At Oo Spa, our belief is that beautiful, healthy, glowing skin can be achieved by anyone at any age with the right products and lifestyle.
Our exclusive skincare system is world-renowned and science based. Over the last 40 years we have collected our own data as well as scientific data that has been released over the years which has led us to develop a system designed around 4 philosophies. All products at Oo Spa are Oil-Free, Chemical-Free, Alcohol-Free, and are mildly acidic to match your skin's true natural ph. We integrate traditional East-Asian philosophies, with state of the art Japanese technologies to formulate products that heal the skin as well as slow down the process of aging in a natural way.
Please visit our skincare line and take advantage of your exclusive offer here!
SERVICES
SKIN FOR ALL
At Oo Spa we know each individuals skin is unique. That is why our Certified Skincare Specialists customize all treatments based on your needs. As each individual client will have their own requirements and challenges, at Oo Spa, we believe in educating you on how to care for your skin the right way. Throughout each visit, your Certified Skincare Specialist from Japan will not only provide the treatment, but will also educate and teach you on how to continue the services at home to achieve your desired goals.
Before and after each treatment, we welcome you to unwind and relax in our one-of-a kind Japanese Zen lounge for fresh refreshments, traditional Japanese herbal teas, and Nespresso coffee. We not only want your skin to feel amazing but for your experience to be a detox for the heart, mind and soul.
HAIR FOR MEN
Dedicated to the modern man. Oo Spa has designed a private Japanese inspired sanctuary where men can relax and enjoy a unique and seamless grooming experience. Delight in our full range of upscale barber services provided by our Japanese Master Barber and his apprentices. Their attention to detail and excellent care ensures you leave feeling confident and refreshed.
As an Equinox member, you are invited to the Oo Barber where you will receive an additional 15% off all annual Memberships.
Please click here to take advantage of your exclusive offer and schedule your appointment.
ADDITIONAL NOTES
After selecting your products please allow us up to 3 business days to carefully pack and ship them to you! If you have selected a service then our Spa Concierge will contact you within the next three business days.
Feel free to tag @oojapanesespa & @oospaskin on Instagram. We always appreciate a share, follow and post! We look forward to serving you!
WELCOME TO THE OO SPA FAMILY !