The first
ULTRA-LUXE JAPANESE INSPIRED BARBER SHOP
Dedicated to the modern man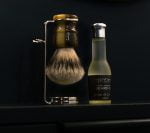 PERSONALIZED HAIR EXPERIENCE
that makes you
LOOK AND FEEL INCREDIBLE
The Oo offers luxury amenities to ensure your overall well-being. From the relaxation lounge to our luxurious private rooms, we sow tranquility and care into every client experience.

「讓您驚艷的量身打造的理髮服務」
皇家日式理髮中心提供優質的環境與高端的設備。從貴賓休息室到我們的豪華的私人空間,我們將寧靜和關懷融入到每一位客戶體驗中。

TRANSITION
into
PURE SERENITY
Unplug and unwind in our relaxation lounge where traditional Japanese herbal tea and fresh pastries are served for your enjoyment. Looking to elevate your experience? Indulge in a soothing foot soak, foot and neck massage, as well as other all inclusive services.

「進入純與靜的時光隧道」
皇家日式理髮中心會為賓客們供應傳統的日本涼茶和新鮮糕點提升您的體驗,盡情享受舒緩的足部浸泡、足部和頸部按摩以及其他尊榮服務,確保賓客們在我們的休閒空間放鬆身心。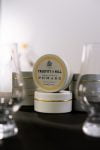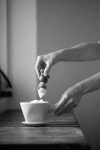 Sit back and enjoy a personalized grooming experience in the comfort of our private chambers. A senior hair artist and his assistant will work with you to achieve your desired look. They will cater to your image and well-being through careful attention to detail and the use of all-natural products of the highest quality to groom and style your hair. The services you receive will vary depending on the package you choose, but we guarantee you will leave feeling pampered and refreshed.

「煥然一新的體驗」
本店的資深理髮師與他的助理將在我們的理髮貴賓間,通過對細節的堅持和使用最高質量的全天然產品與您一起打造為您量身訂製的造型,享受個性化的美容體驗。 您享有的服務將根據您選擇的套餐而有所不同,但我們保證您在離開時會倍感呵護和精神煥發。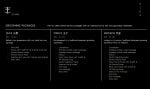 Oo SPA MEMBERSHIP
RECEIVE EXCLUSIVE BENEFITS WITH OUR MEMBERSHIP PROGRAM